Ten4 / Exceptional websites and digital services
Posted on 2020-06-08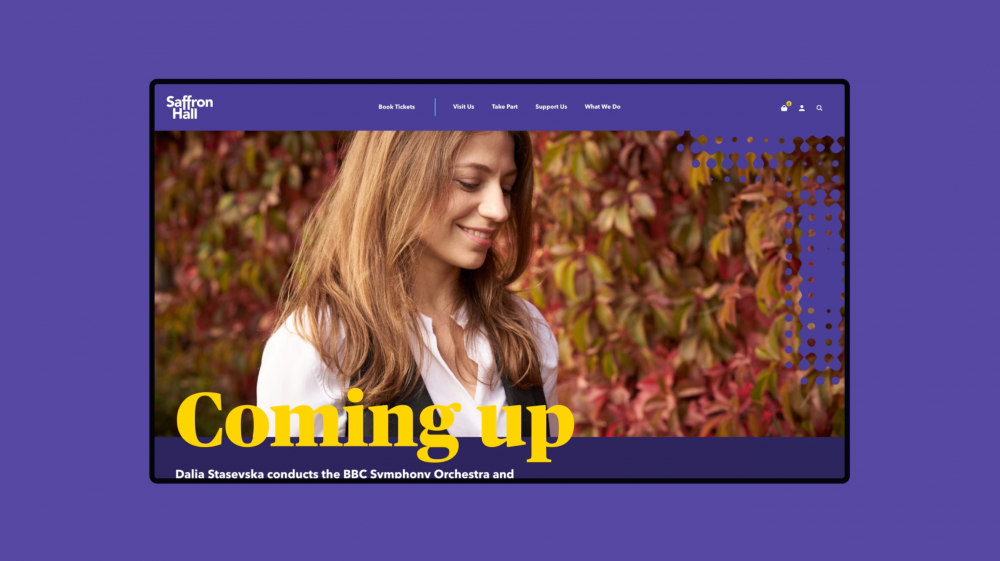 Service Description
Founded in 2001, we were making websites before a lot of modern websites existed. (We registered as a company the week before Wikipedia.) Over the past twenty years we've grown alongside the web, working with theatres, festivals, concert halls, museums, and urban renewal projects to meet each one's unique ticketing and CRM needs.
Unlike some agencies, we don't specialise in arts and culture alone. We believe a broader portfolio means we can build you a better website, because you'll benefit from knowledge that cross-pollinates from other sectors.
With us, you won't just get experience with Spektrix: you'll get fundraising insight gained from national charities, an understanding of accessibility gained from global pioneers in assistive technology, and experience managing traffic spikes gained from Ant and Dec tweeting links to our sites. That's why the website we build for you will really stand out.
Spektrix features experience
Donations Web Component
Membership Web Component
Merchandise Web Component
Gift Voucher Web Component
Basket Web Component
Logged-In Web Component
Express Checkout
View from Seat
Sign up Form
Cross selling iframe
Multi-buy iframe
Spektrix API
Best in Class Integration examples
No two venues are the same, and their websites shouldn't be either. We'll work closely with your staff to understand everything about your business, from your customers' favourite days and seats right down to the font on your tickets. Using what we learn, we'll build you a site that surfaces the right features and content for
you
customers, in the right place and at the right time.
Here are a few examples of how we've successfully used this approach with our Spektrix clients.
Saffron Hall - Same Seats button
Full case study
A large number of Saffron Hall's customers prefer to book multiple shows at once, as soon as a new season is announced.
To make the experience more user-friendly, we built a dynamic "Book Now" button using the Spektrix API, which checks the last seats added to the basket and gives customers the option to simply add the same ones again, without going through the seat selection iframe.
This option is available both from individual event pages and from the main What's On listings, so that when a user sees their favourite act has come back they can instantly add tickets to their basket without needing to click through to the event page first.
As a result, we cut the length of the average purchase journey by about 40%.
Ely Cathedral - Custom basket with live updates
Visit site
Ely Cathedral offers a number of guided tours and other attractions alongside their standard admission ticket for visitors.
To improve user experience around these supplementary events, we designed a custom basket page to expand Spektrix's native functionality. The new basket page doesn't just suggest appropriate upsells, it also corrects mistakes for you if you add clashing dates or if you delete required events by mistake.
More importantly, the new custom basket page checks availability via the Spektrix API on the fly and instantly adds or removes tickets from live inventory — no more selecting tickets for a suggested upsell on one page, only for the next page to tell you there weren't enough available. As an added bonus, our live ticketing framework now lets users add visitor tickets from any page, directly from the navigation bar, meaning the whole site is now the start of the purchase path.
Thanks to these new features, Ely is on track to sell more tickets online in the new site's first quarter than they have in any other quarter since moving to Spektrix.
Do you provide ongoing Support and Maintenance?
Yes
Monthly retainer costs
Our basic support package is £850 per year and gives you guaranteed 24/7 monitoring, out of hours responses in case of any outages, and an annual site analytics review and health check. Full retainers to cover ongoing development usually start at around £400 per month, billed quarterly.
What is the relationship going to be like?
We believe a good website starts with good relationships, so we'll work closely with you at every step of the process to ensure we deliver a finished product that realises your ambitions and delivers lasting returns.

We thrive on creating long-standing relationships, we never rely on freelancers, and our dedicated in-house team rarely leave. Some of our clients have been with us for close to a decade, and are still working with the same designers, developers, and project managers they started with — so you can be sure you won't be forgotten after launch.

Other listings from Ten4 Design